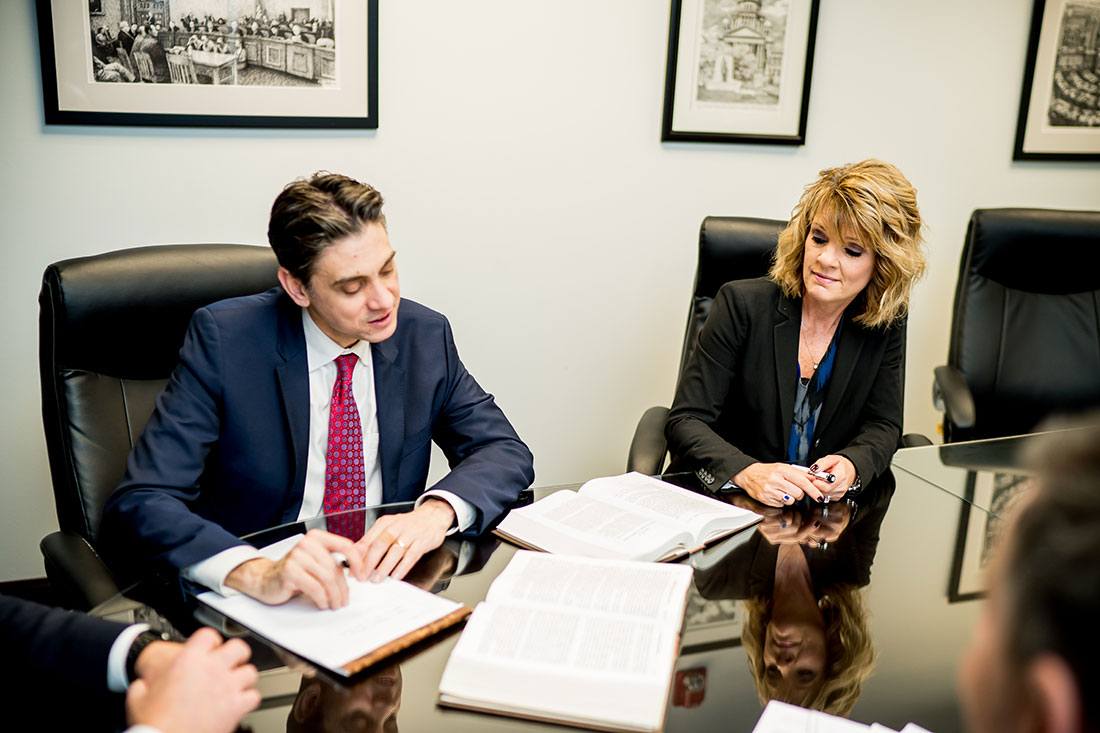 Skilled Wheaton Attorneys Defending Against Retail Theft Charges
Criminal Defense Attorneys With 115 Years Of Combined Experience
If you are facing serious charges of theft, take immediate action and contact Marquardt & Belmonte, P.C. Our attorneys combine 115 years of criminal defense experience with tenures as former DuPage County prosecutors. The criminal system is complex and nothing to face without the help of a seasoned lawyer who possesses unique insight into the opposing side.
The severity of a theft condition is based on the value of the amount or property stolen. Theft at a place of worship, school or government property sometimes leads to felony charges. A misdemeanor charge could result to jail time and significant fines. Add to that the long-term consequences of a criminal record with a theft conviction. Securing future employment, applying for schooling or pursuing a professional license becomes difficult, if not out of reach.
Don't Talk To Police. Call Us Instead.
At Marquardt & Belmonte, P.C., we encourage our clients to assert their rights when dealing with police officers and investigators. Talking to authorities about a theft or shoplifting charge only compromises your case. Immediately following an arrest, you need a legal advocate to protect your rights and speak on your behalf.
In pursuing the best outcome, we take a fact-based approach to your theft case. Whether we seek dismissal of charges, negotiate a plea bargain or pursue a trial, we have your best interests in mind from the moment you retain an attorney at our firm.
William Belmonte and his team was a beacon of hope to me and my family during a time when my options seemed limited and the likelihood of a satisfactory resolution seemed impossible. I was facing serious consequences, which Mr. Belmonte was able to bring from a maximum sentence to a minimum, and help get my life back in order. In addition, his calm, honest, and upfront demeanor offered emotional support to myself and for those I care for most. My family and I are eternally grateful for Mr. Belmonte service and I highly recommend his law firm.
– S.B.
Put decades of
EXPERIENCE, SKILL & SUCCESS
to work for you.
Schedule your free consultation today.
If you would like to know more about how our firm can help with your case, we invite you to give us a call at 630-871-1100 or fill out the form below.